Soldering BMP
BMP Soldering
For through-hole modules of BMP, the pins should exceed the PCB by 1 to 2mm.
For wave soldering, it is necessary to press the module with a test jig to avoid a gap exceeding 0.2mm between the module and the application board.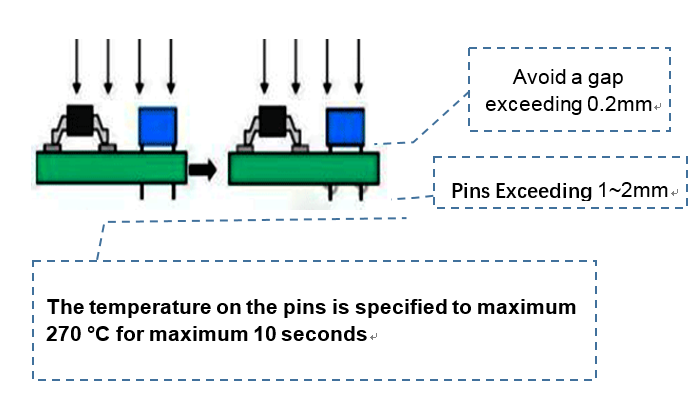 The soldering temperature of the BMP pin should not exceed 270 ℃ and the soldering time should not exceed 10 seconds.
When the soldered BMP is disassembled from PCB, the disassembly method should be strictly controlled. If using the disassembled BMP again, to confirm that the BMP is in a normal state, first. If in doubt, contact SUPLET Technical Support Engineer.